After finishing my 5+ year TR6 restoration odyssey, I'm really enjoying driving the car. On the other hand, I've been maintaining a growing list of "tweaks" that need attention. This is the first one I've gotten to.
The
smoked acrylic sun visors
I made work really well, mostly. The are fine for reducing sun glare yet not obstructing the view.
When not needed with the top down, I like to rotate them all the way up, so they are above the top of the windshield frame. They are out of the way, and I think they actually deflect some of the wind. But here is the problem--being in the wind, the force on them often overcomes the little rubber clasp thingy that holds the loose end of the visor arm. The visor swings out to the side, and generally looks dorky.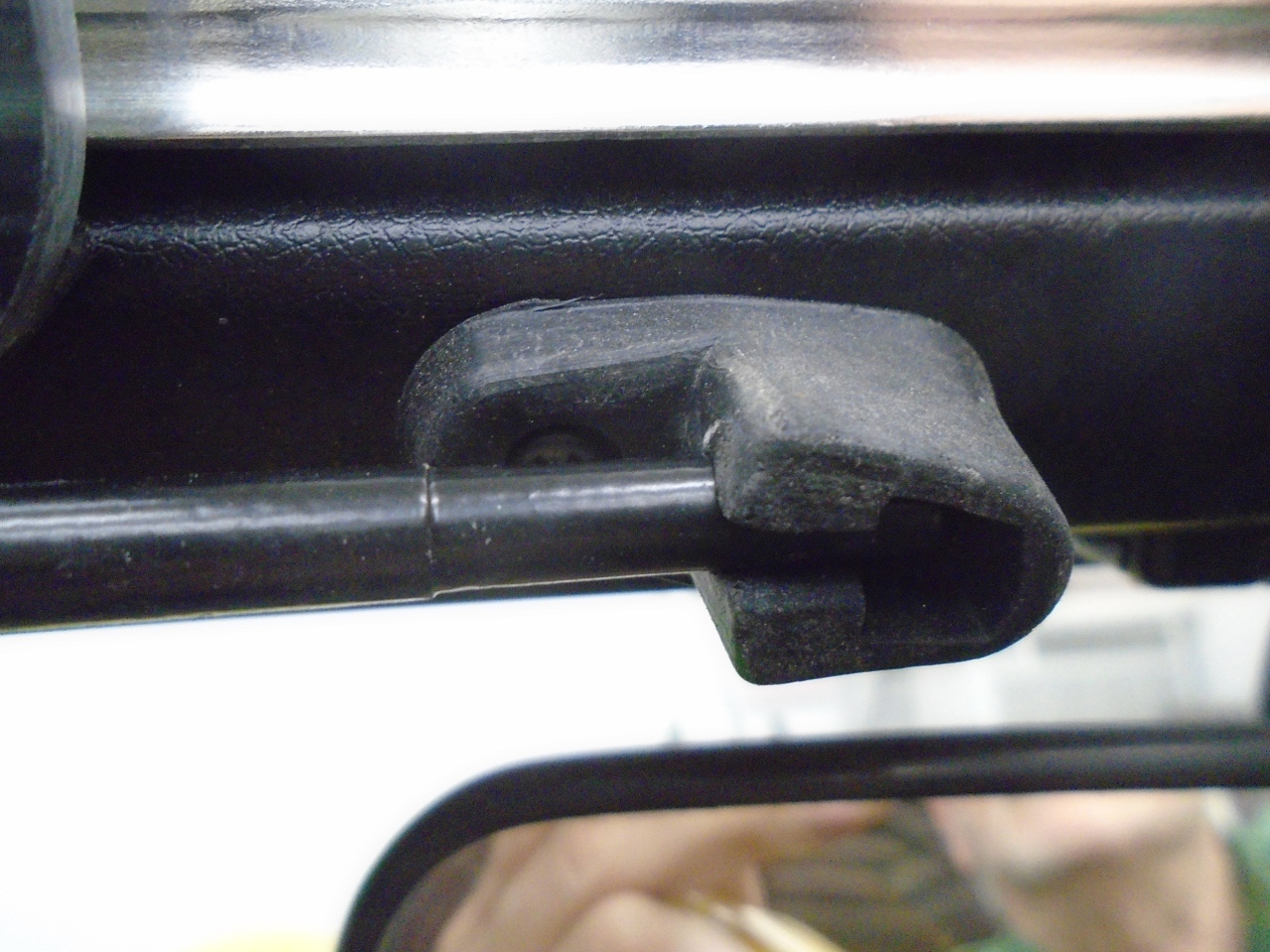 The problem is that the new replacement clasps I'm using are too wimpy to hold against the wind force. I guess it's possible that a different vendor might offer a stiffer part, but rather than risk even more disappointment, I decided that this might be a great application for a 3D printed part.
While some sort of flexible material might be more ideal for this part, I didn't have any in black, so I just used ABS, and played with the dimensions to get the resilience I needed. The store-bought rubber part is on the right, and the final pair I used are on the left. In the middle are a couple if intermediate iterations,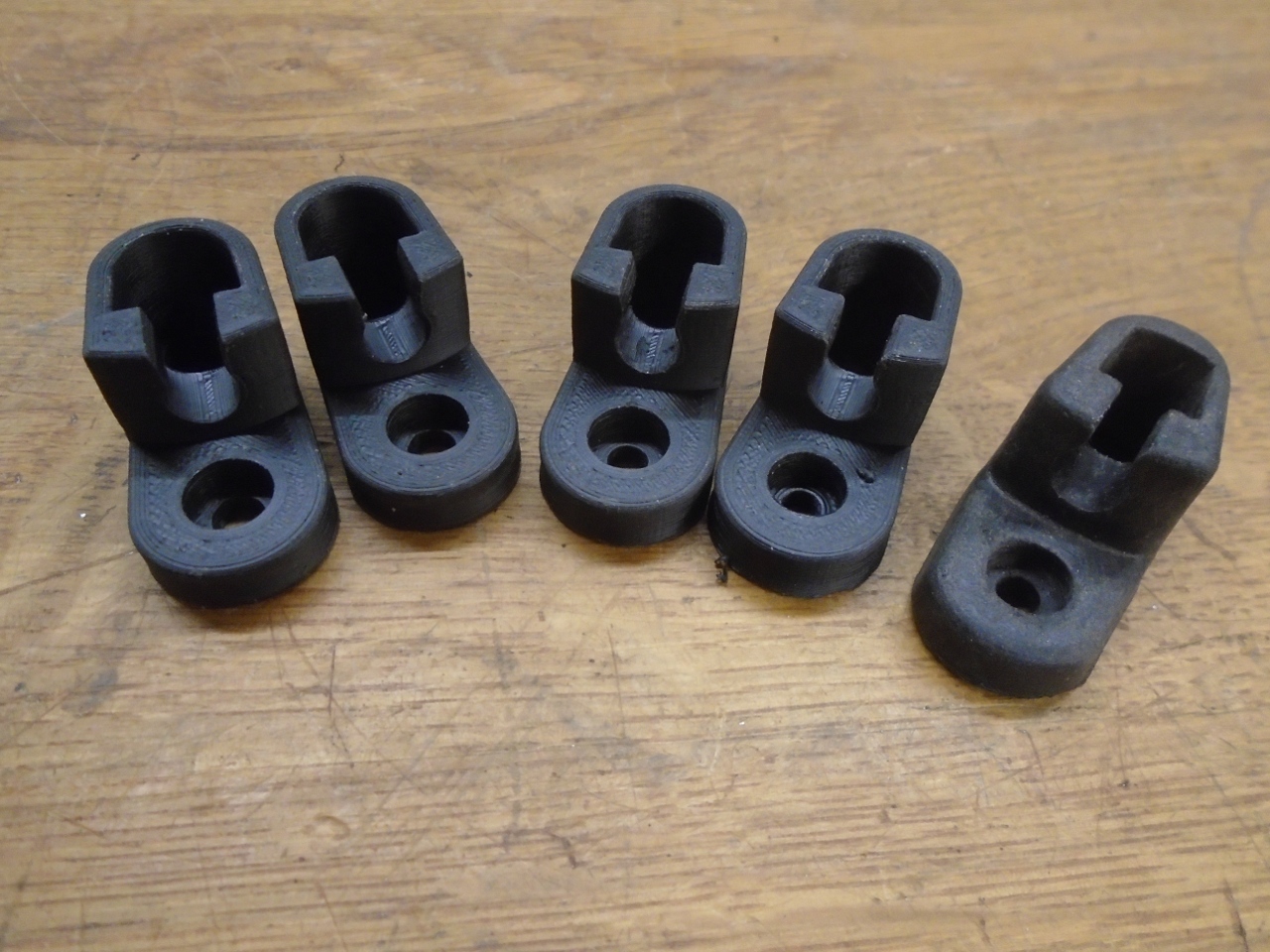 The force needed to "park" the visor arm was fine tuned with a small file, but now the arms go home with a reassuring click, and they stay put.
The second issue with the visors was the fact that the inner edge of the acrylic on both sides would foul the rear view mirror when they were lowered. I don't really recall if this was a problem with the original vinyl visors, but since I used the originals as patterns for my acrylic units, I think it may have been.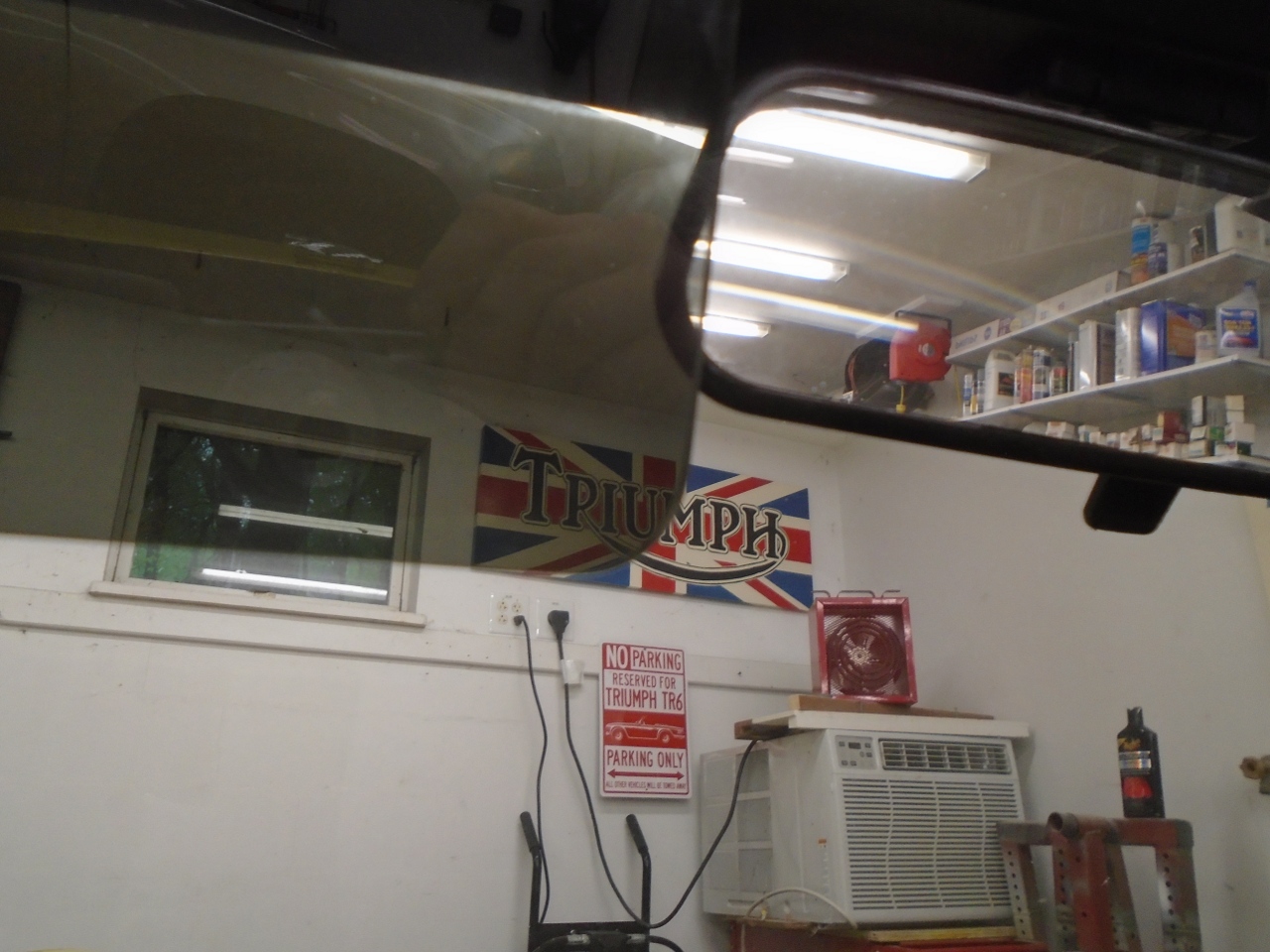 Marking and cutting a little relief on each visor fixed that right up.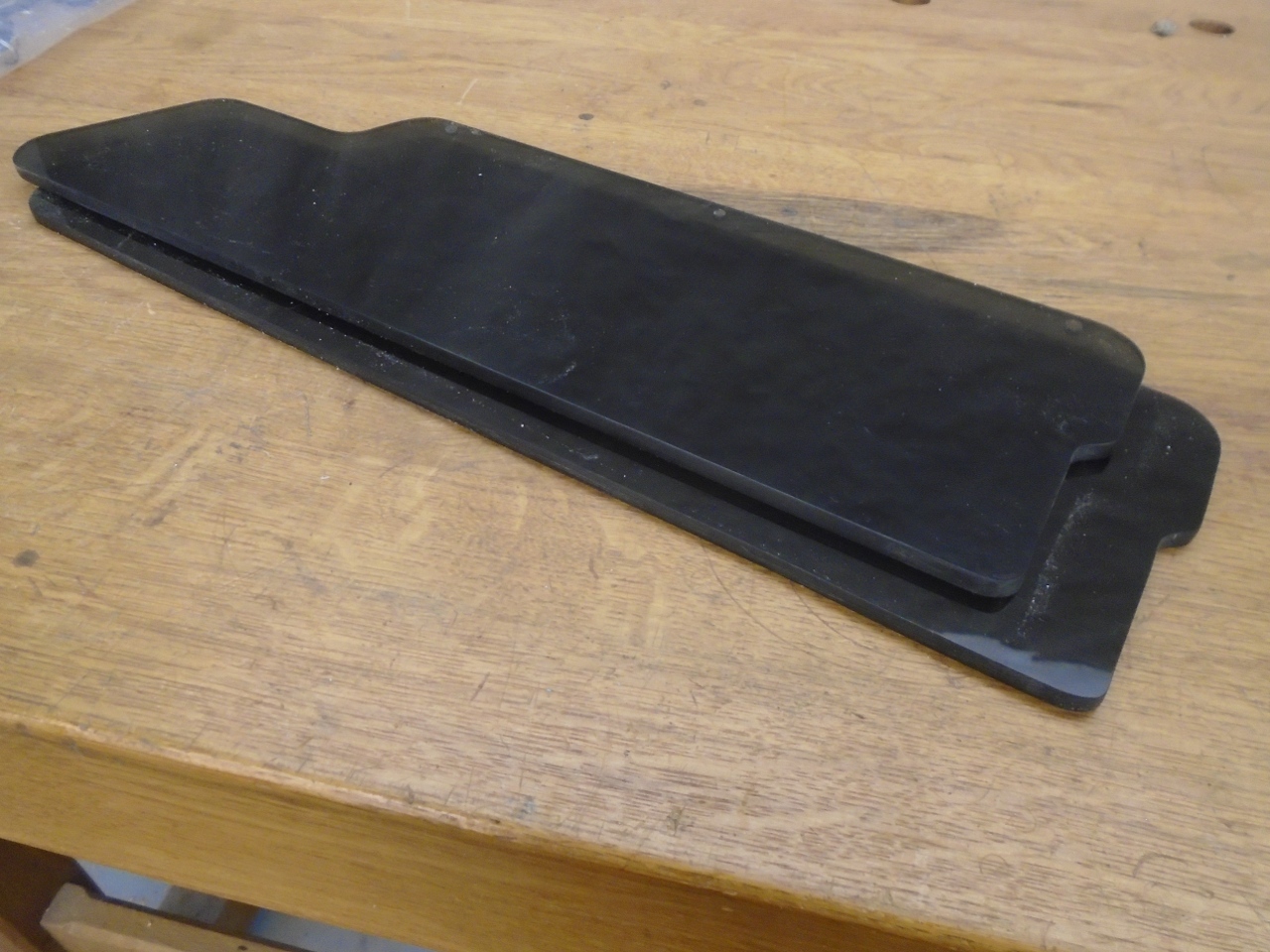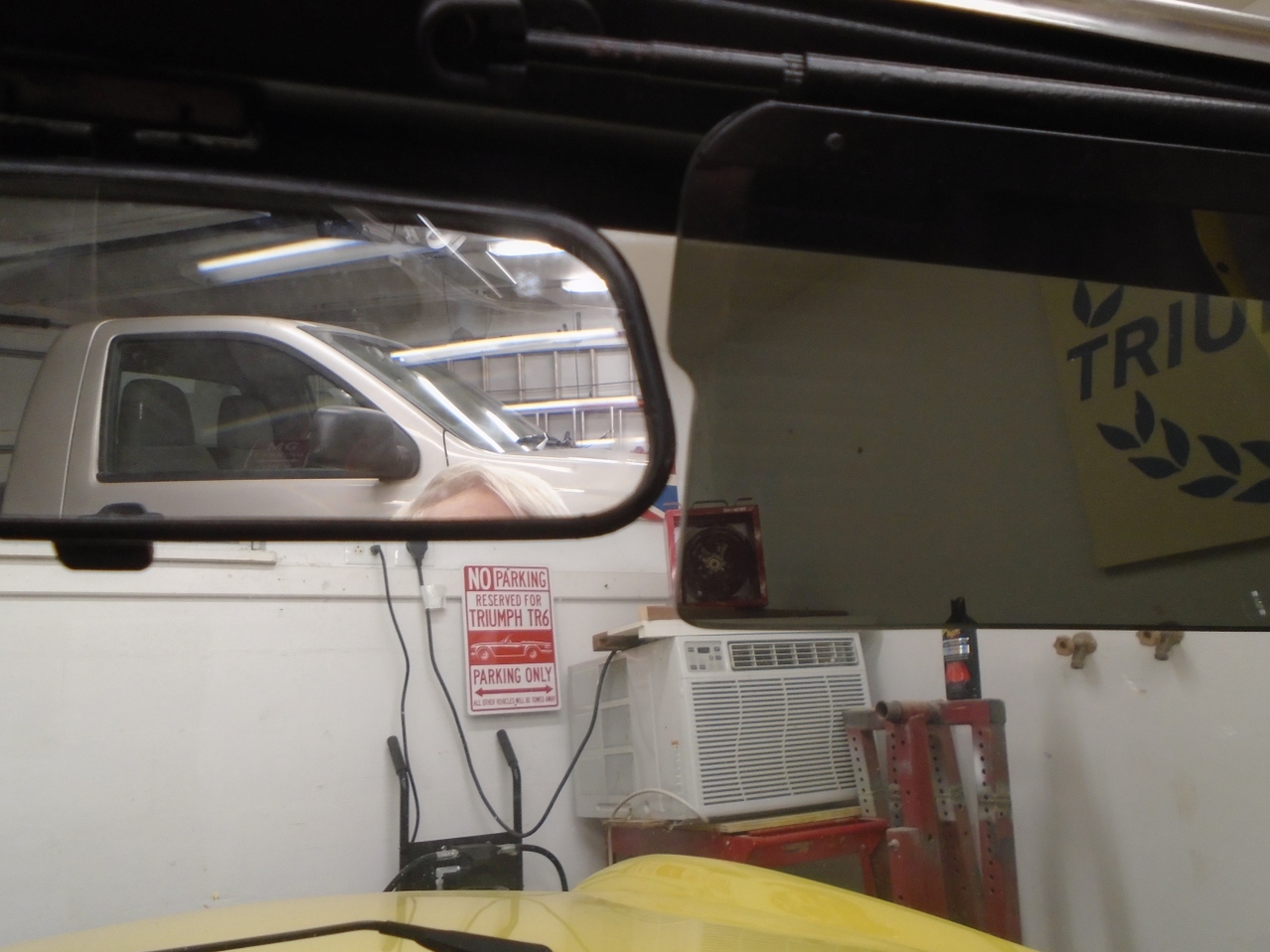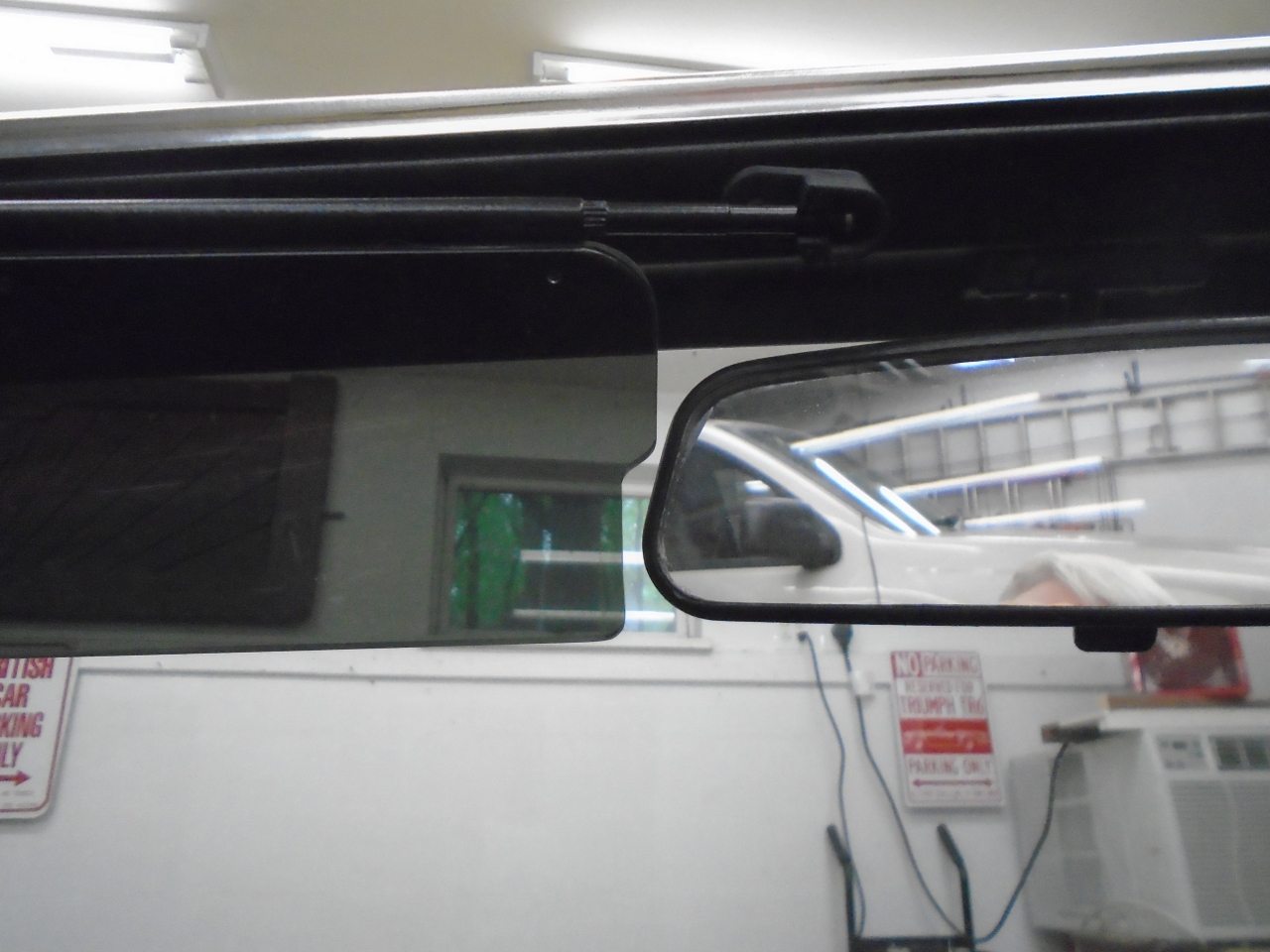 As I put more miles on the car, I find the punch list is still growing, but not as fast now.
Ed